I met up with Chelsea and Matt for the first time almost a year ago. They each brought their mom with them, and it was awesome to learn about not only the two of them but also their fun families that chilly morning! We had actually been in touch for several months by that time, so it was amazing to finally meet these two!
At that meeting, I learned that Chelsea and Matt were planning a move from San Diego up to Livermore, CA, where some of Matt's family is. Chelsea had visited Livermore when Matt lived there previously, so she thought it would be a great place for their engagement session, and I couldn't agree more! We visited downtown Livermore, a few public parks, and a winery out in the county for these images, including a handful after dark!
After our nighttime session, Chelsea and Matt were kind enough to enlighten me on the amazingness that is CREAM. It was so delicious and fun! I loved it so much that I had to include this iPhone photo of my yummy ice cream sandwich in this post! This sandwich is made of two snickerdoodle cookies and salted caramel ice cream. And don't worry–it's all gluten free! :)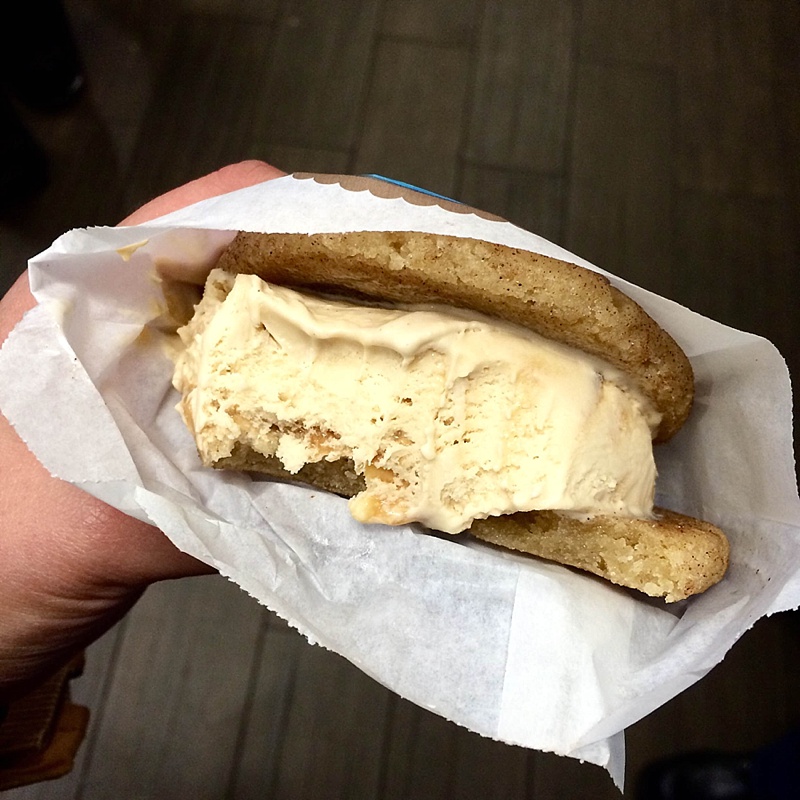 xoxo, Lauren  
Are you looking for a photographer for your upcoming wedding or anniversary session? Email Lauren at [email protected] or use the contact link on the top of this page to get in touch with California Wedding Photographer Lauren Nygard! Lauren is based in Southern California but loves traveling with her camera to capture love across the globe!
California Wedding Photography | Lauren Nygard Photography
https://laurennygard.com