Need a new headshot for your website or social media pages? Come to this headshot marathon to benefit JDRF!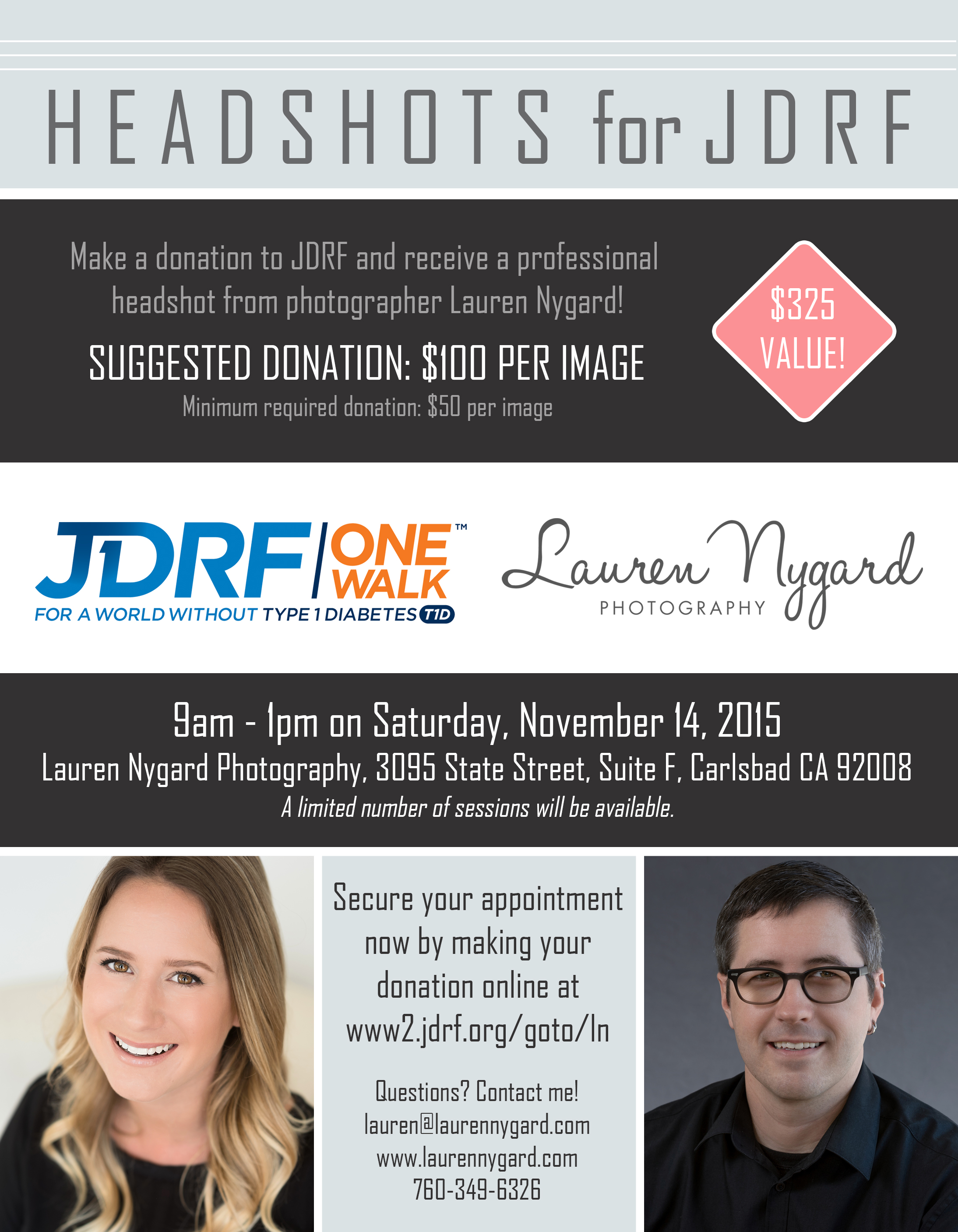 The fundraiser will take place at my studio in Carlsbad Village from 9am until 1pm on Saturday, November 14. To secure your spot now, simply make your contribution at
http://www2.jdrf.org/goto/ln
. I will then email you with your appointment time options. The suggested donation is $100 per image though the minimum donation will be $50 per image.
Here's the address for the studio:
3095 State Street, Suite F
Carlsbad, CA 92008
Why JDRF?
Type 1 diabetes is an autoimmune disease in which a person's pancreas loses the ability to produce insulin, a hormone essential to turning food into energy. It strikes both children and adults suddenly and is unrelated to diet and lifestyle. It requires constant carbohydrate counting, blood-glucose testing, and lifelong dependence on injected insulin.
Millions of American adults and children are impacted by type 1 diabetes (T1D), and I am one of those people. I was diagnosed with T1D at the age of 4, and, every day since then, I've struggled with the enormous burden of this disease.
JDRF is the leading global organization funding research that transforms the lives of people with T1D. We want a cure, and we won't stop until we find one. Along the way, JDRF continues to drive scientific progress that delivers new treatments and therapies that make day-to-day life with T1D easier, safer and healthier.
Will you make a donation right now to help create a world without T1D?

Thank you!
Lauren