I'm feeling thirsty today, so I'm featuring an image I took with my Nikon N8008 while concocting and photographing a peach sparkler cocktail for Vows & Valor! Though I photographed the process with my digital camera, I stopped to make this one image on film before enjoying the deliciousness! ;) See more images and the recipe here!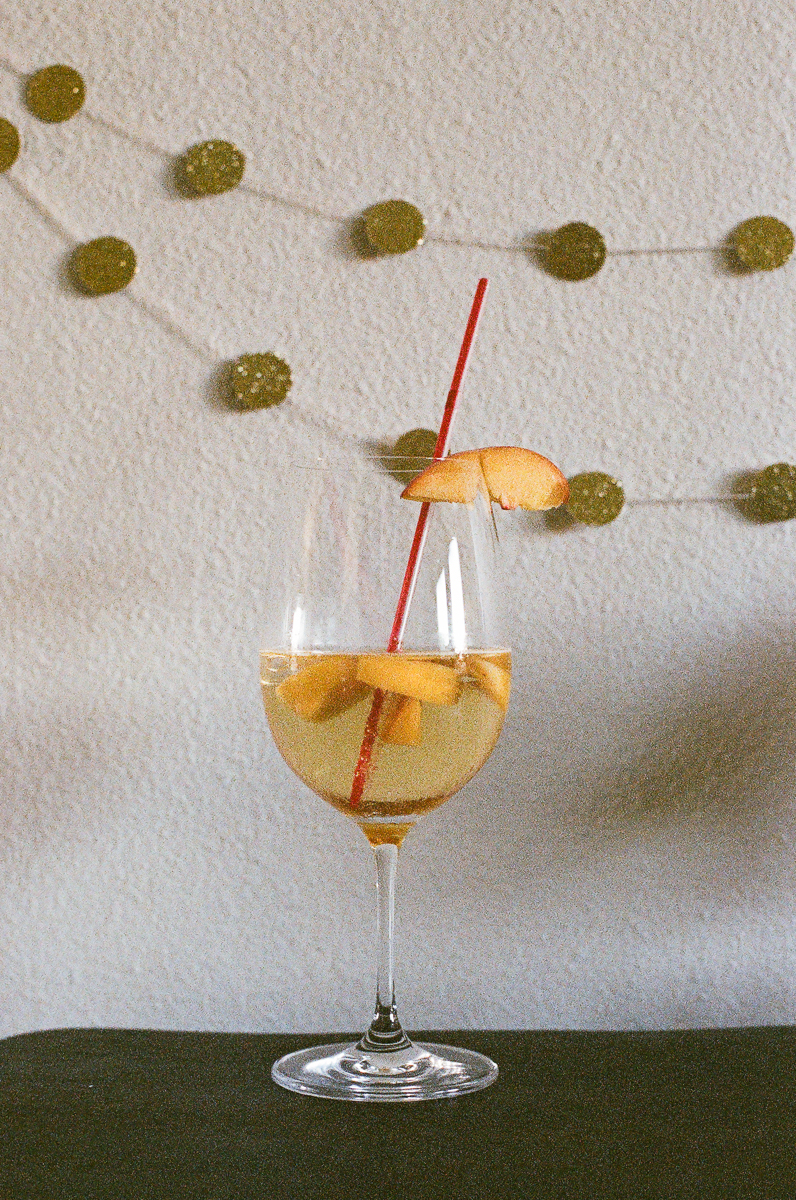 Happy Friday, y'all!
xoxo, Lauren
Are you looking for a photographer for your upcoming wedding or anniversary session? Email Lauren at lauren@laurennygard.com or use the contact link on the top of this page to get in touch with San Diego Wedding Photographer Lauren Nygard! Lauren is based in Southern California but loves traveling with her camera to capture love across the globe!
San Diego Wedding Photography | Lauren Nygard Photography
http://laurennygard.com
Comments
comments
Powered by Facebook Comments