When someone finds out that I'm photographing on film, I usually get one of three reactions:
"Oh! No way! That's cool!"
"What? They still make film? Why in the world…?" (a.k.a., for the younger generation, "What's film?")
"I could never do that! I would mess everything up!"
Today, we're used to the instant gratification of digital photography. When someone gives me #3, I typically respond with something along the lines, of, "it's just like digital photography, without being able to see what you're doing immediately," which is mostly true. If you shoot a digital camera manually, you are telling the camera what to do. The difference in shooting a film camera is that, yes, maybe the buttons are set up differently, and you have to load the film in before you get started (see more on that below) and you have a more limited number of images you can make before you have to re-load. (Don't try to tell me that I can take unlimited numbers of images on a digital camera. Those memory cards are cheap but that doesn't mean they don't fill up!) I think what most people are saying is that they're too afraid to try using a film camera, which I kind of understand (but not really).
Film isn't free. Ok, fact. Neither are digital cameras or memory cards. Money aside, you're still spending time perfecting a craft while photographing digitally. Unless you are the throw-my-camera-on-auto-and-go-for-it type of photographer, you likely analyze the scene of an image, adjust your camera's settings accordingly, compose the image, and focus the camera prior to pressing the shutter. The process is the same for film cameras. And, for both digital and film cameras, we have "whoopsies" moments every now and then.
Making a mistake with film seems to be more grave than making a mistake with digital files, because, often, when finally realizing your mistake with film, it's too late to do anything about it.
Sometimes, this happens: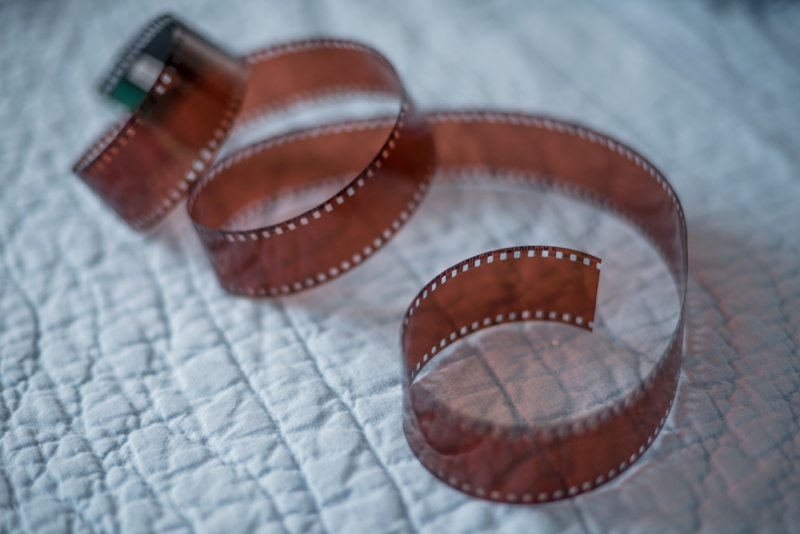 What's that? Oh, it's just a perfectly developed roll of 35mm Fuji Superia, that I thought I ran through my Nikonos V earlier this week. Turns out, I hadn't loaded it correctly so it was just chilling with me, in the camera, in the pool, all afternoon. Here's another view: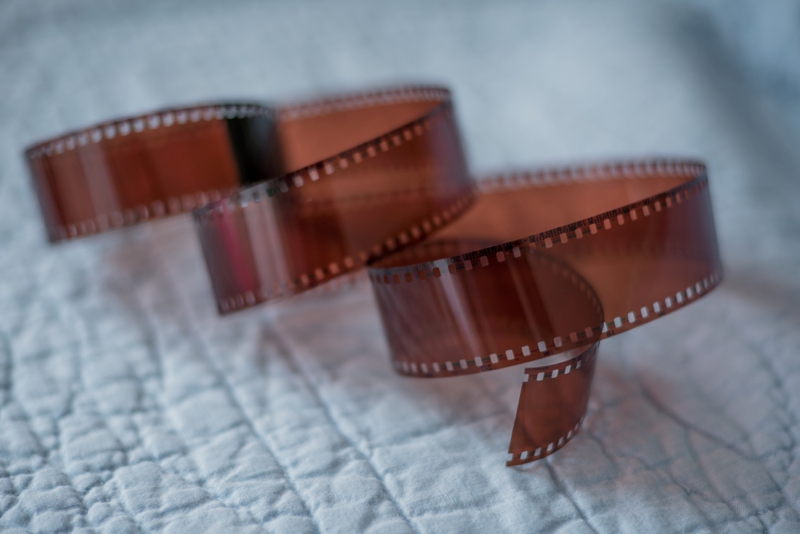 Yep, totally blank.
You know I was excited about it when I posted about our maiden voyage together on Instagram: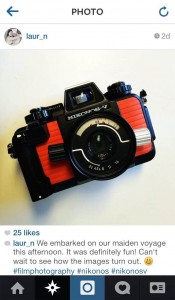 Here's the camera's manual, mocking me for not confirming that the film is properly loaded. ;)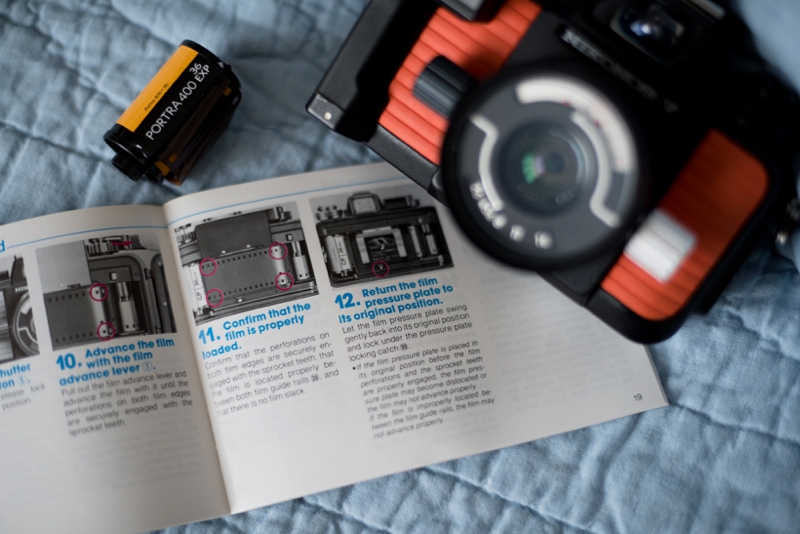 So, yes, film loading mistakes happen. Once, I thought I shot a whole roll of film on my medium format camera, using 120 film. At the end of the session, I went to unload the film, and realized I had inserted the entire roll backwards. Since 120 film is paper-backed, nothing had been exposed on the roll. Whoopsies.
Sometimes, a film loading mistake isn't so bad. In this image, the film had loaded, but wasn't on the reel securely, so it wasn't advancing properly. I still love the image! It's from the first roll of 120 that I shot after getting my own medium format camera, so there's a little nostalgia about it that I like as well.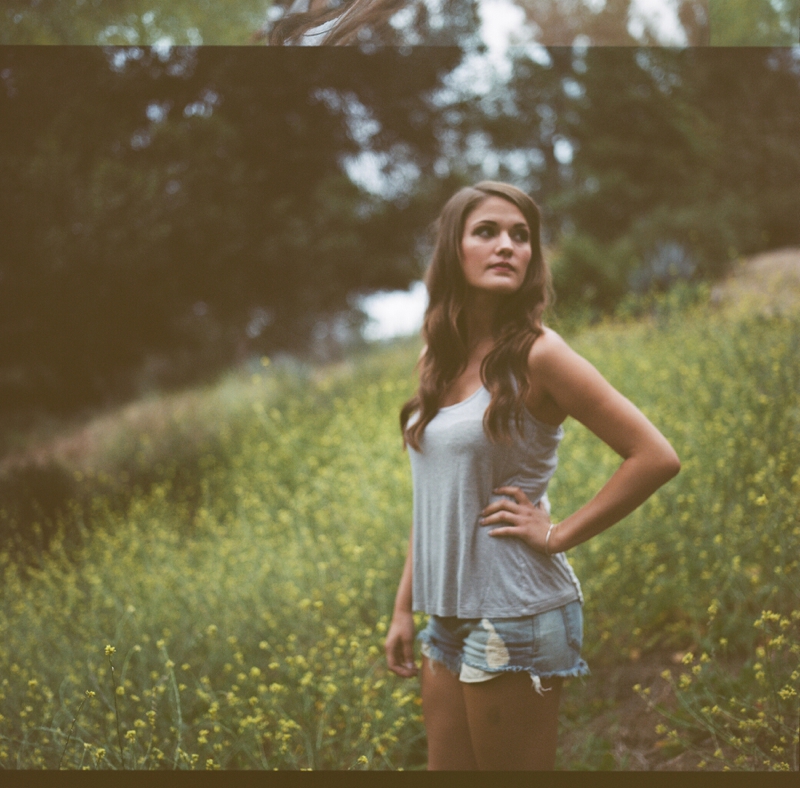 So, yes, mistakes happen. But they're not catastrophic. It's still worth it to get out, shoot some film, and have fun!
xoxo, Lauren
Are you looking for a film photographer for your upcoming portrait, wedding or anniversary session? Email Lauren at lauren@laurennygard.com or use the contact link on the top of this page to get in touch with San Diego Wedding Photographer Lauren Nygard! Lauren is based in Southern California but loves traveling with her camera to capture love across the globe!
San Diego Film Photographer | Lauren Nygard Photography
http://laurennygard.com
Comments
comments
Powered by Facebook Comments