Hi All!
As you probably know, I'm mentoring a group of San Diego photographers who have signed up for Photosanity, an online workshop that helps parents take better photos as well as get a handle on organizing, editing, and sharing them! The workshop just kicked off and this week's lesson is all about what to look for to get the best photos. We talk about the five triggers of photography: emotion, significance, light, composition and environment.
Below is a photo of mine from a recent wedding that I love! All five of the triggers were at play in this photo! This is a photo of the groom awaiting the "first look" of his bride before the ceremony (emotion and significance). The light was perfect because we were in open shade, both the bride and the groom are placed on the vertical "thirds" lines of the photo (composition), and we know that this took place on the back lawn of the Nixon Library because we can see the building in the background (environment).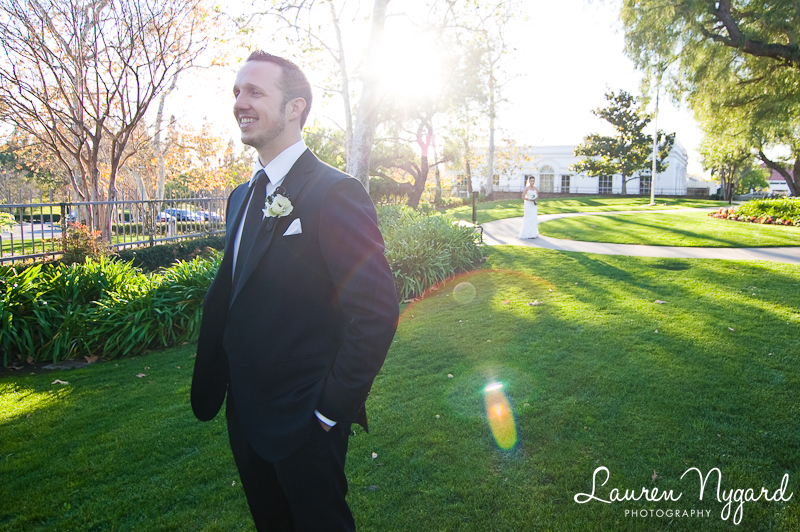 I'll be blogging about future workshop lessons so make sure you "like" me on Facebook to get the latest updates! In the meantime, you can also check out the free Photosanity video lesson on the top 5 tips to take better photos of your kids!!
xoxo, Lauren